KH Retexturize Weekly Mini-Peel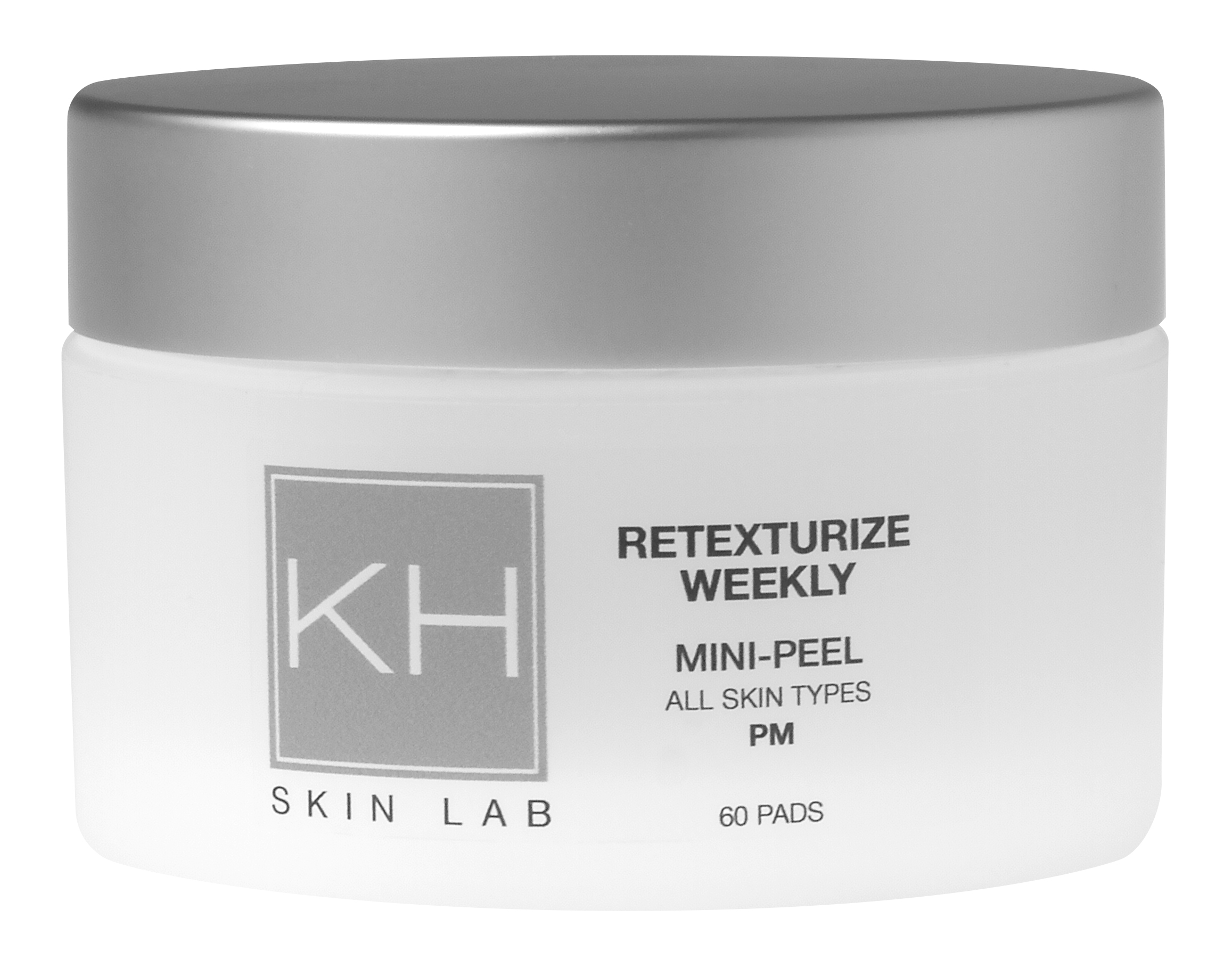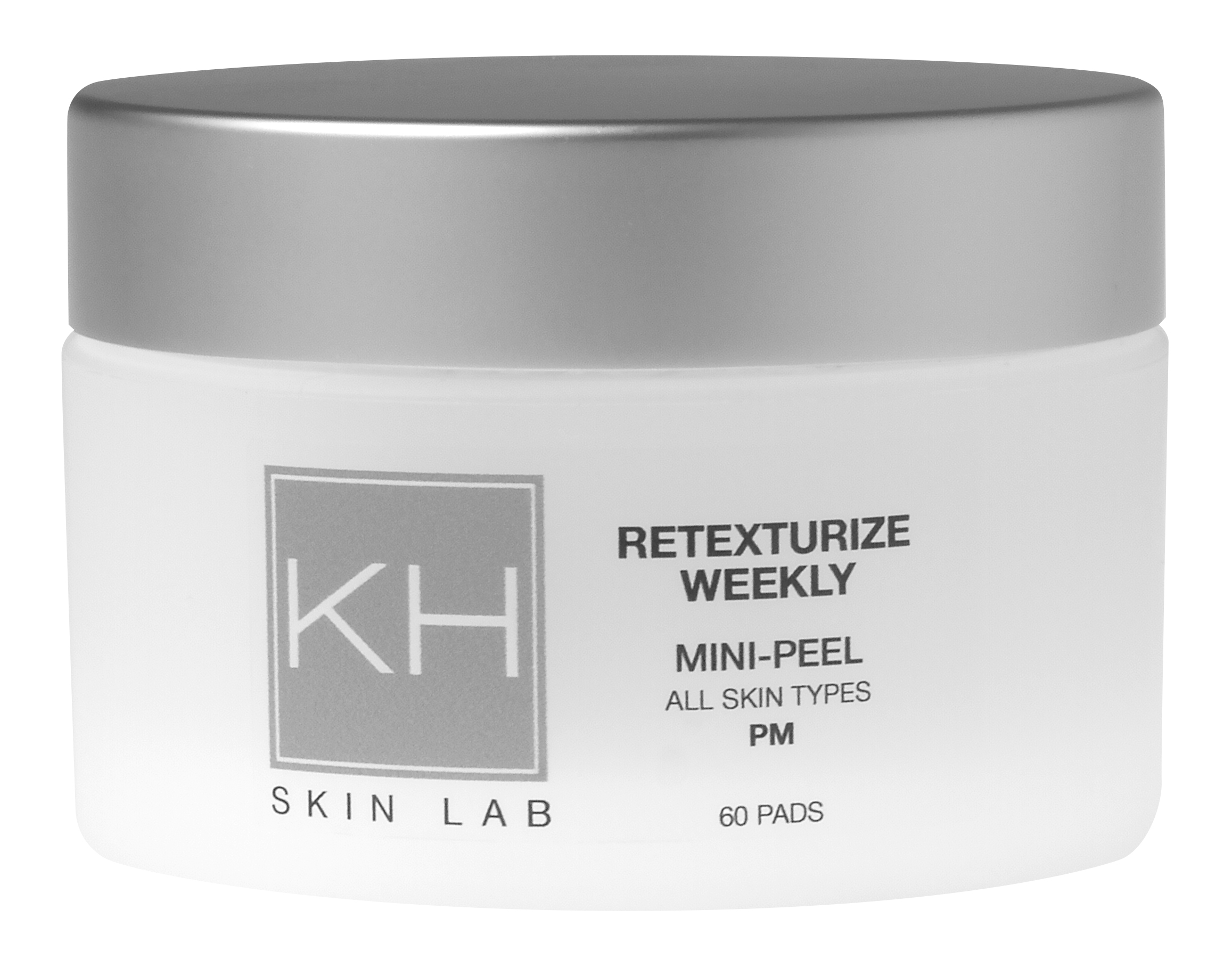 KH Retexturize Weekly Mini-Peel
60 Pads
For all skin types
Weekly chemical mini-peel treatment pads which impart product that adheres to dead skin cells. This peel promotes smooth skin texture and the reduction of the appearance of enlarged pores.
How it works: A powerful complement to skin brightening and anti-aging regimens, enhancing the efficacy of active ingredients and maintaining the effects of chemical peels and other intensive treatments.
How to use: Use once or twice a week. Smooth pad over entire face and neck, leave on for 10-15 minutes and rinse. Follow with moisturizer. If tolerated, progress to overnight.
Key ingredients:
Azeloyl trichloroacetamide (TCA) – exfoliant, brightens and smoothes, enhances skin cell turnover
Salicylic acid – exfoliant, improves penetration and efficacy of active ingredients